New Town apartments consultation underway
November 3 2020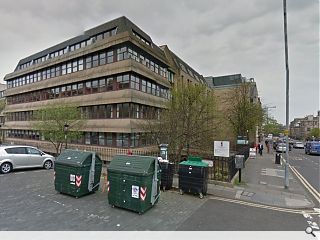 A consultation is underway on plans to deliver a residential-led, mixed-use redevelopment of two 1980s office buildings within the New Town Conservation Area of Edinburgh.
Situated on the corner of Dundas Street and Fettes Row this will complement the New Town Quarter over the road, re-establishing the historic building line in the process.
Morgan McDonnell Architects will realise this ambition with a single corner block occupying the 0.167-hectare site, accommodating around 44 apartments together with three ground floor commercial units.
Establishing the design principles behind their intervention the architect wrote: "The design of the Dundas Street block would take its lead from the Victorian tenements which form the northern section of the city block fronting Dundas Street with the introduction of a defined 'plinth' with large format glazing to reflect the street-level commercial element of the adjacent Victorian buildings, whilst also positively contributing to the streetscape by creating active frontages. The residential levels would 'float' above this commercial element within a sandstone block where the pattern of openings would reflect the rhythm of windows and bay windows on the Victorian buildings.
"The vertical break between the Dundas Street block and the Fettes Row block would accent the main entrance to the residential accommodation, and would allow for a subtle change of emphasis in elevational design and reduce the visual compositional mass of the development."
Employing a mixed palette of sandstone, buff brick and black metal cladding the scheme will incorporate a communal green space to the rear, as well as private roof terraces for penthouse flats.
The deadline for comment is Friday 13 November with a full planning application expected to follow in December.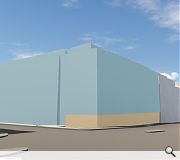 The new build will not shy away from the street, embracing the road with an active frontage
Back to November 2020