ADS shake-up on the cards
|
Send to friend
September 23 2008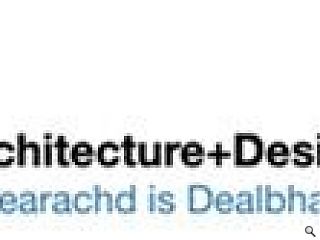 Linda Fabiani, Minister for Europe, External Affairs and Culture in the Scottish Government has announced a review of the policy and financial management of Architecture and Design Scotland (ADS).
This move will "refine" the national design champions responsibilities by instigating a detailed look at the organisations functions and effectiveness.
Specifically the Government will review the resources invested against outcomes and benefits being achieved and will look at how the body engages with partners at all levels.
In addition the examination will involve an assessment of stakeholder, customer and staff views on the strengths and weaknesses of the current structural and delivery arrangements.
In a statement Sebastian Tombs, Chief Executive of A+DS, welcomed the announcement:
"After three and a half years of growth and development, we have a clearer view of the ways in which we can Champion the built environment and contribute to the delivery of the Scottish Government's National Outcomes."
"This review will allow consideration of further consolidating governance changes, which were implemented during 2007, to clarify accountability and efficiency. It should also allow for a refinement of A+DS's remit in the light of current planning reform, and an independent assessment of the most effective ways in which A+DS can deliver positive change Scotland's built environment".
The exercise is a product of the First Minister's commitment to simplify public services.
Back to September 2008