Killearn honeypot to maximise Finnich Glen tourism potential
October 13 2020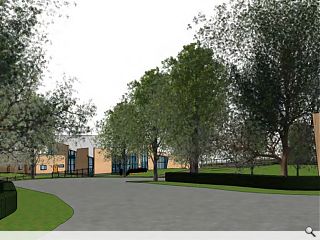 A Stirling beauty spot is to be subject to a visitor centre, cafe and car park to accommodate growing numbers of visitors.
Stirling Council has given the all-clear to proposals by Bell Ingram Design to erect the facilities on a 10.9-hectare site near Finnich Glen, Killearn, as a hub for a network of paths bridges and viewing platforms around the gorge.
This will include installation of a dedicated steel staircase above precipitous and uneven stone steps to improve accessibility and safety while mitigating damage to the natural environment.
To fund this infrastructure the landowner has designated a nearby field for parking together with a larch clad visitor centre with panels rising above the eaves line in a reference to the rugged form of the surrounding landscape.
Iain Cram, director of Bell Ingram Design, said: "Our brief was to create a visitor experience that would allow people to get in and out safely with the minimum of fuss and the least possible amount of damage to the environment.
"With upwards of 70,000 people now visiting Finnich Glen each year – a number that looks likely increase – parking has always been a top priority, and our plans centre around the creation of a 150-space car park which will eliminate the danger caused by people abandoning their cars along the grass verges."
A fully glazed restaurant is connected by link bridge and will be cantilevered out to the tree line, with a network of timber walkways and decks cutting through the woods.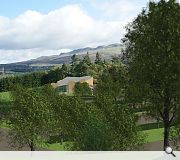 A dedicated visitor centre and restaurant will be clad in larch timber panels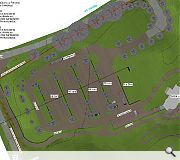 Commercial development is described as necessary to fund public realm improvements
Back to October 2020