Timely Nairn Courthouse restoration delivered
October 13 2020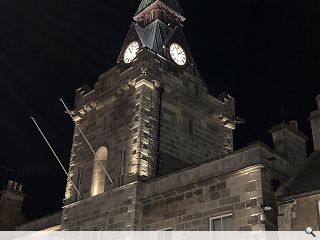 The Highland Council has undertaken a full restoration of Nairn's B-listed courthouse including removal and replacement of a viewing tower as well as refurbishment of the clock mechanism and stonework repairs.
Undertaken by Laing Traditional Masonry Group with LDN Architects and Fairhurst the work also included repairs to the original Mercat Cross at the front of the building and removal of parapet flagpoles.
Councillor Tom Heggie commented: "I am particularly pleased that we have been able to refurbish the external fabric, the clock mechanism and installed an external lighting system which will enhance the appearance of the building at night-time."
The 200-year old structure had been suffering from deteriorating stonework exacerbated by the addition of flagpoles to the upper parapet.
Final phase restoration work is also underway at Inverness Town House including stonework repairs, mortar re-pointing, guttering and window repairs and replacement.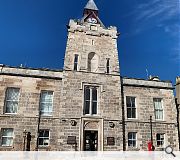 £800k was allocated for the renovations
Back to October 2020