Rental demand prompts Glasgow office conversion
October 7 2020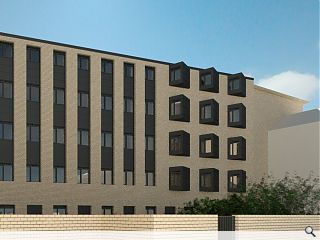 A disused office block in Glasgow city centre is to be repurposed as 92 flats for private rent under new plans filed by Mosaic Architecture + Design on behalf of Calmont Group.
Dalian House, which has lain vacant since 2010, will be comprehensively remodelled internally with facades benefitting from replacement glazing.
Mosaic director Stephen Mallon said: "Lending the building a new lease of life, activity and sustainable future is as important as any new build design with which we are involved.
"Within the context of Covid-19, we considered it vital that this design can be viewed as addressing some of the issues that will be important in the foreseeable future: bringing people back to live in the city centre; adding to the 24-hour city centre culture and economy and providing opportunities through shared communal facilities for home and co-working in addition to break out and leisure facilities in a safe, managed building."
External landscaping will be delivered in partnership with LDA Design to improve the St Vincent Street frontage and a former car park to the rear by introducing a patio, play space and a shared residents greenhouse.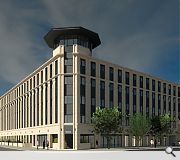 New planters will be installed along St Vincent Street to soften the urban edge
Back to October 2020