Office to residential bid to bring new life to Charing Cross
April 8 2019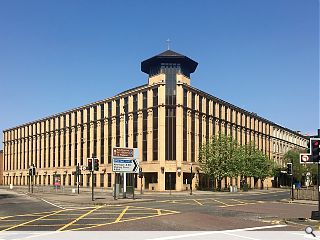 A 51,000sq/ft office block dating from 1989, formerly the headquarters of NHS Glasgow, has been earmarked for 71 flats under office to residential conversion plans filed by Young & Gault.
Dalian House has lain unoccupied since 2010 and no longer lends itself well to commercial use owing to the outmoded nature of the accommodation and a glut of new build accommodation nearby. It is named after the Chinese city of Dalian with which the city was twinned in 1987.
This work will include creation of a 460sq/m green space above the existing basement car park and a 1.5m green 'buffer' to St. Vincent Street to provide a degree of privacy for ground floor occupants.
A supporting statement read: "The building in its current un-occupied state has not provided the area with a positive contribution since it was vacated. The tendency where buildings particularly in urban residential areas like this are left unoccupied for a period of time afford the potential for vandalism and other criminal activities as the space is not naturally policed.
"Additionally, buildings not in active use bring down the aesthetic quality of the area and eventually fall into disrepair. The site has been unoccupied for 8 years despite best efforts to find a tenant. It is clear that a residential development would help overcome these problems and create a more sustainable use compatible with the area."
A portion of the ground floor fronting North Street will be retained as possible office accommodation for small businesses.
Back to April 2019