Small project drive delivers big for unconventional Glasgow practice
October 6 2020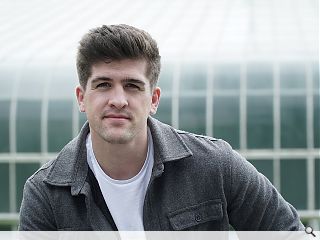 A Glasgow-based architecture practice is brushing aside the pandemic to embark on an ambitious expansion drive which will see it recruit five new architects up and down the country.
Flush from raising £400k of private equity investment HOKO aims to employ 10 architects across ten cities, irrespective of economic uncertainty, by focussing exclusively on delivering small-scale residential extensions at volume.
Founder Danny Campbell told Urban Realm: "It's misery everywhere, all my contacts seem to be clinging on with furlough, on one day a week or have been made redundant. It's brutal. We're hiring three architects and in a week we had 150 applicants. There's a huge talent pool out there at the moment."
By moving against the herd Campbell senses a growth opportunity while others remain fearful, capitalising on a period where people have become acutely aware of their home environment: "The way our model is set up it works well for small extensions, we can make that model aspirational", he says.
"Architects see that work as unglamorous but it's one of the only small crevices in the construction industry where people say thank-you.
"The whole construction industry is very fragmented. Most people don't know where to find an architect and don't know what an architect does. People make bad decisions by default."
By picking up the crumbs missed by others Campbell senses an opportunity to carve out a niche in a highly competitive market, an attitude which runs counter to an education system where big is still seen as beautiful.
Campbell continued: "I've seen Part 2 graduates who have prepared an urban masterplan, it's unrealistic in the real world of building. There's no mention of dealing with builders and clients, they don't even really mention planning or building control.
"What you have is a few really big players who employ almost all the new graduates."
Looking ahead Campbell is determined to prove that architecture and architects aren't just for the rich, seeking to establish HOKO as a household name through an emphasis on marketing and simplifying its offer for clients.
Back to October 2020