Start-up offers 'client buddies' & VR to combat 'dysfunctional' architecture
|
Send to friend
June 10 2019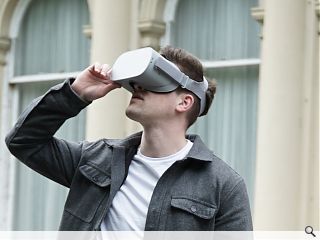 A Glasgow start-up describing itself as the Uber of architecture has launched with a mission to transform residential architecture by offering free automated online consultations to homeowners.
HOKO Design employs a team of six in Bridgeton and is already involved in 15 live projects with the aim of reducing costs for clients and architects by digitising fees, contracts and drawings. This sees HOKO act as a middleman between homeowners and architects in an effort to streamline the process, pairing up homeowners with their own 'client buddy'.
Founder Danny Campbell explained: "Residential architecture is dysfunctional, and the customer journey is impeded with risk and inconsistencies. Architects spend a vast amount of their billable time on admin, that's not efficient. While the current system leaves homeowners feeling confused. We've built our company to tackle these problems.
"What we provide is a platform which makes it easier for architects to spend their time doing what they're trained to do, in a way that is transparent and efficient for our clients. Ultimately, we want to change how homeowners experience architecture, and how architects work. The current model is broken, and we want to fix it."
Homeowners will also be given the chance to engage with the design process via virtual reality, smoothing out a path for a growing number of people opting to extend rather than move - partly as a response to stamp duty changes.
Back to June 2019