Queensferry expansion goes out to public consultation
October 1 2020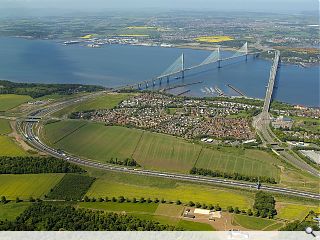 The public is being invited to have their say on a significant expansion of Queensferry on fields to the south of the town off Builyeon Road.
CALA Homes has launched a consultation on its plans to update approval in principle dating from 2018 for as many as 980 homes by adding a care home, supermarket, petrol station and drive-thru restaurants into the mix.
The revised masterplan concerns a high-profile site is situated on the approach roads to The Forth Road Bridge and Queensferry Crossing and are expected to be formally filed for planning approval later this month.
CALA land director Derek Lawson said: "We want to give local stakeholders the best possible chance to view, understand and respond to our plans prior to them being submitted in late October 2020.
"The website also allows comments to be submitted via an online feedback form, with comments able to be submitted until 09 October. We will be also hosting a 'live chat' event on Friday 02 October, from 3pm to 8pm."
Keith Giblett, chair of the Queensferry and District Community Council, added: "The Community Council were critical of the previous Masterplans for the site. We have received a preview of the CALA proposals, and we believe they are much improved."
As part of its charm offensive, CALA has pledged to deliver 25% affordable housing on the site and contribute funding towards a new primary school and public transport improvements.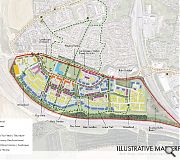 A linear park and woodland will screen the M90 from view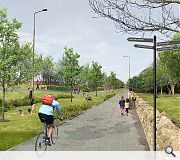 New links to the town centre will be established
Back to October 2020