Arbroath artist retreat advances at the hands of Caruso St John
September 29 2020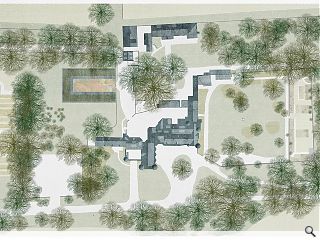 The Hospitalfield Trust has begun delivery of a new garden and buildings conceived by Caruso St John which will position the heritage and cultural facility for the future.
A phased programme of work valued at £11m will see the addition of a glasshouse cafe within the walled garden and restoration work to a glazed fernery, both of which are expected to open to the public next April. Overseen by landscape designer Nigel Dunnett this element of the scheme will recount 800 years of garden history and is just one element of a wider 'campus' plan to improve facilities for artists and visitors.
Caruso St John co-founder Peter St John commented: "This is our first project in Scotland, and it has been an interesting challenge working with the materials and details of the Arts and Crafts architecture, to make additions that feel like a renewal, and more than a restoration.
"The first part of the project includes the rebuilding of the fernery in the corner of the garden, with a new glass roof above the old stone walls, with their grottoes and galleries. It is a small but spectacular building that will add something really distinctive to the site."
The project team includes heritage specialists Simpson & Brown, CHAP Construction and David Narro Associates.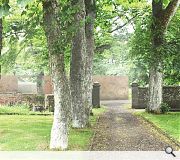 An accommodation building will be created around a courtyard garden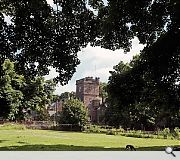 The historic home marries Baronial and Arts and Crafts details
Back to September 2020