Hazelwood conquers America
|
Send to friend
September 19 2008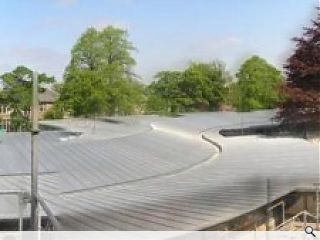 Culminating an avalanche of accolades on the eve of doors open day comes news that the Chicago Athenaeum Museum of Architecture and Design has awarded gm+ad's Hazelwood School The International Architecture Award for 2008.
The annual program, organised by the Museum, promotes international architecture and design around the world. This year, the Museum received nearly 1,000 projects for new buildings, landscape architecture, and urban planning from the most important firms practising globally.
The 2008 Jury for the Awards was held in New York and the awarded projects for 2008 were selected by a distinguished group of American architects and educators under the auspices of The New York Chapter of the American Institute of Architects.
On October 30, 2008, The Chicago Athenaeum, together with the European Centre for Architecture Art Design and Urban Studies will present a special exhibition of all awarded buildings at the SESV Santa Verdiana in Florence, Italy. After Italy, the exhibition will then travel to The European Centre's new Contemporary Space Athens in Greece.
Alan Dunlop will be providing a series of talks on the hour at Hazelwood on Saturday September 20 from 10am – 3pm.
Back to September 2008