Central commit to combined campus
|
Send to friend
September 19 2008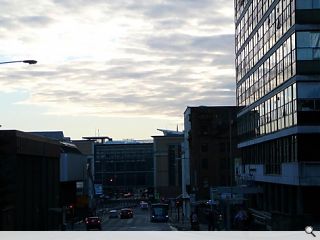 The Central College of Commerce has reversed its decision not to merge with a proposed single shared campus facility or "super college".
The board of Central now believe that merger with Metropolitan, Nautical and Stow would deliver the best outcome for staff and students. Delivering one of the largest college campuses in the UK.
John McClelland, chairman of the Scottish Funding Council on Glasgow city centre colleges, said: "The Scottish Funding Council welcomes the board of Central College's decision to pursue a merger that will develop a single college in the centre of Glasgow.
"This decision complements those of Glasgow Metropolitan College, Stow College and Glasgow College of Nautical Studies to progress to a single college concept.
"This is consistent with the vision of the Scottish Funding Council and we are pleased to continue to support this direction and outcome.
Back to September 2008