Housing masterplan shapes the future of Aberdeenshire estate
September 3 2020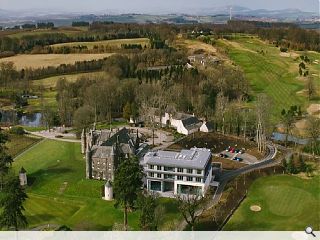 Lippe Architects have returned to Aberdeenshire's Meldrum House Hotel to deliver 36 homes within the site grounds on behalf of CALA.
The country estate centres on a 13th-century baronial mansion, recently extended by the practice to provide a ballroom and additional bedrooms.
Now the practice will revisit the Oldmeldrum site with a new residential masterplan which will support restoration of an A-listed stable block which is at risk of collapse.
In a statement, the applicant wrote: "While the proposed development is somewhat 'unusual' in that it is an enabling development with an extant planning permission, the overall vision for the site is very much to provide a sympathetic development immediately adjacent to the settlement and for the development to be high quality in terms of layout, design and spaces for the resident.
"The nature, scale and design of the previously granted extant permission will be improved and it should therefore be seen as an opportunity to improve the resulting development, albeit the number of houses does need to increase to address the funding required by the enabling development."
A start on site is expected to be made later in the year.
Back to September 2020