Pentlands petrol station to fill up for the final time
August 6 2020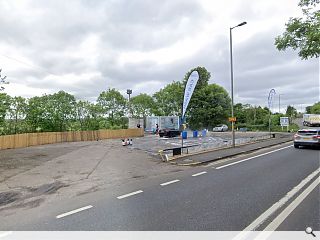 A former petrol station on Biggar Road, Midlothian, could play host to an apartment block under freshly filed plans from Gilberts Architects and CM Roofing and Building.
Having ceased trading some two decades ago the site is now in use as a car wash but has long been subject to more concrete plans, notably a 2009 hotel consent to capitalise on proximity to the Pentlands Regional Park.
The latest approach shifts tack in a post-pandemic world to provide 14 flats alongside two terraced houses, largely replicating the footprint and massing of this prior approval.
In a statement, the applicant wrote: "Material circumstances beyond the control of the landowner have frustrated the implementation of alternative consented schemes for nearly 15 years.
"National conditions suggest that a further lengthy indeterminate period of financial instability will continue to prevent the funding of a hotel on this site.
"The adoption of an appropriate residential redevelopment for this troubled site would, at the very least, represent a significant visual improvement."
All homes will share a combination of private gardens, balconies and terraces with communal grounds with exterior walls finished in ashlar stone.
The initiative follows last week's confirmation that a phased hotel and residential development close by will still proceed.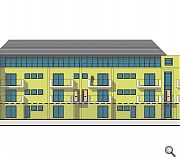 Twin glass-fronted penthouse apartments will sit on top
Back to August 2020