Green link to promote active travel between Roseburn and Fountainbridge
August 4 2020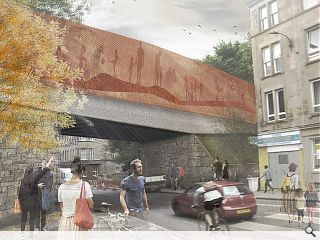 The City of Edinburgh Council is to decide whether to greenlight a green link between Roseburn and Fountainbridge this Thursday as part of broader efforts to improve walking and cycling routes throughout the city.
The Roseburn to Union Canal Active Travel Route and Greenspace Improvement project is described as a 'missing link' in connectivity, delivering new off-road cycle paths and footways with close to 5,000 newly planted trees lining the route.
An active travel corridor will be formed as an extension to the North Edinburgh Path Network to Fountainbridge, utilising new crossings over the mid-Calder railway line and Dalry Road.
Another beneficiary of the plan will be Dalry Community Park which has been earmarked for new play equipment, improved wayfinding and landscaping.
Transport and environment vice convener Karen Doran commented: "This project will breathe new life into these underused spots, which have the potential to become a haven for wildlife and a relaxing environment for residents and visitors. By both encouraging walking, cycling and wheeling and planting thousands of trees in the area, it's helping drive us towards our carbon-neutral goal.

A design team led by HarrisonStevens landscape architects has delivered the integrated design strategy for the route.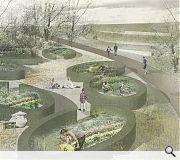 Community allotments will be established along the route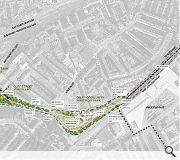 New bridge crossings will connect a fragmented public realm
Back to August 2020