Residential tower to plug Sauchiehall Street void
July 29 2020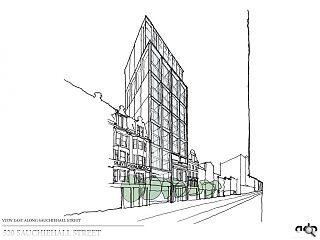 A long-standing gap site at 520 Sauchiehall Street has been identified for 100 studio and one-bedroom apartments above ground floor retail in a statement of intent issued by Consensus Capital.
Ther property investment firm has appointed ADP Architects to draw up plans for the site which would retain a B-listed facade while utilising the air rights above and on vacant land to the side to achieve the required density.
Mark Emlick, chief executive of Consensus Capital, commented: "Development of Sauchiehall Street has, for a long time, focused on servicing the night-time economy and there is a desire among city planners and local people, to return the area to its original, mixed-use."
ADP director Stephen Miles added: "We believe that in a post-Covid world, enabling people to live within walkable and cycling neighbourhoods in the city centre is crucial for supporting the economy of Glasgow. Accessibility to high-quality living that enables employers to access highly-skilled, graduate markets will be key to ensuring economic recovery and rebuilding thriving city centres."
It is hoped work can begin on the £20m tower next spring for completion by June 2022.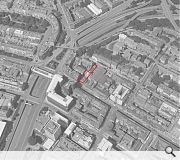 A community consultation process will be launched to finalise designs ahead of a formal planning application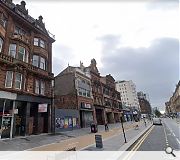 The site, latterly in use as a nightclub, has lain derelict since 2011
Back to July 2020