Twin 'Staggered villas' win planning in Kirkintilloch
July 28 2020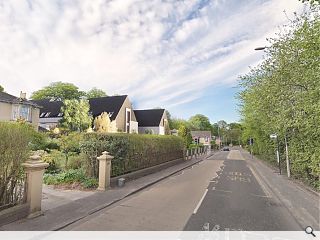 Page\Park Architects and Link Housing Association have secured planning consent for a development of 23 affordable flats at Kilsyth Road, Kirkintilloch.
The canalside site currently hosts a disused care home owned by the applicant, which will be demolished to make way for two 'staggered villas' flanking a central mews. An offset in the longer block will frame a central shared space and open up the rear of the site for occupation around a rear parking court as it extends through the full depth of the site.
In a design statement, the architects observed: "The blocks include a 'room in the roof' incorporating a third storey, while the eaves line is extended down to a single storey as it meets Kilsyth Road to tie-in with the scale of adjacent villas.
"The east/west orientation avoids creating a 'backlands' area to the rear of the linear site. Since the site is wider than the neighbouring plots, the two frontage gables are in keeping with the existing rhythm of buildings onto the street."
An attic level doesn't go to waste with an asymmetric duo-pitch roof at 45 degrees allowing two upper-level flats to be created in each block with large format gable windows and covered balconies to some of these units.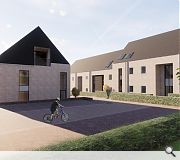 Select gable flats will have access to their own covered balconies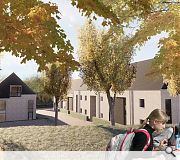 The development will extend towards the Forth & Clyde canal at the rear
Back to July 2020