Scottish Government publish masterplan for masterplans
|
Send to friend
September 17 2008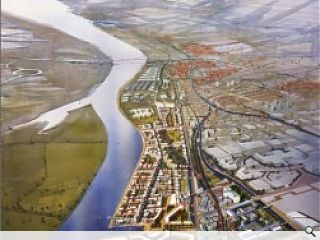 The most recent Scottish Government Planning Advice note (PAN) on 'Masterplanning' has been published. This aims to cover the masterplanning process from beginning to end, from understanding the need for masterplanning, to preparing, creating, processing and implementing a masterplan.
Sebastian Tombs, Chief Executive of Architecture and Design (A+DS), has welcomed the publication of PAN, saying: "Architecture and Design has been pleased to contribute to this Planning Advice note, and to assist in developing a deeper understanding about issues relating to masterplanning. Creative and long-term thinking, along with appropriate consultation, underpin the masterplanning process, and are fundamental to making successful places which will last and be valued. We are keen to ensure that the importance of masterplanning is correctly recognised as the link between strategic development frameworks and more detailed site specific guidance.
"A+DS will be actively promoting the masterplan PAN, along with a planned publication on the 'lessons learned through Design Review on Masterplanning'. We are also proud to have contributed to the wider masterplanning debate with our recent publication on 'Masterplanning Health' – which is the first document of its kind in Europe which examines the issues surrounding masterplanning healthcare buildings and their surrounds.
"We are pleased to work with colleagues in the Scottish Government, and elsewhere, and look forward to developing other initiatives that focus on making better places for the people of Scotland."
Back to September 2008