Gareth Hoskins Architects: 0 - 10 years
|
Send to friend
September 18 2008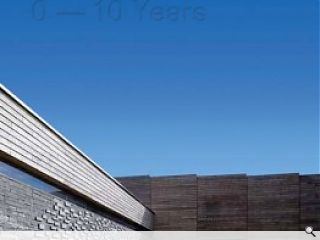 Fresh from 'A Gathering Space', Gareth Hoskins Architects have launched 'Gareth Hoskins Architects: 0-10 years', a look at the work of the practice for its 10th anniversary.
In his introduction Hugh Pearman notes: "The story of Gareth Hoskins Architects is an important element in the early 21st century revival of contemporary architecture in Scotland – an architectural movement that is notably original, outward-looking, and confident."
The Lighthouse Architecture Series of monographs is a five year program of publications and associated programme of exhibitions that will celebrate the achievement of a new generation of architecture practices, throwing a spotlight on their work as they emerge onto the international stage.
Since its launch in 1998 the practice has grown from an individual to today¹s team of 35, working on often complex and challenging projects that range from arts and culture, healthcare, education and residential to commercial and master-planning. Since it was founded, the practice has consciously looked beyond Scotland, completing projects across the UK and taking part in prestigious European competitions. The practice has completed a number of projects in England, notably a series of museum commissions and is currently working in Northern Ireland, Portugal, Poland and Italy.
An exhibition will run concurrently in The Lighthouse, Glasgow, from September 12 to November 2. Subsequently the display will move to the RIBA Gallery, London, from January 30 to March 1.
The work can be purchased online from
The Lighthouse
.
Back to September 2008