Maven issue £15m vote of confidence in Edinburgh student housing
July 27 2020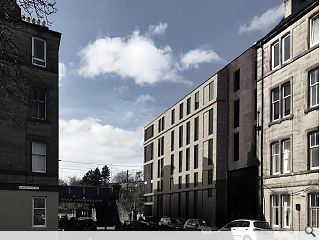 A development site at Murieston Crescent, Edinburgh, earmarked for purpose-built student accommodation has been acquired by Maven Capital Partners for £2.8m.
The asset manager swooped on the Haymarket site despite present volatility after sensing an opportunity to meet an anticipated uptick in demand pending a resumption of normal life.
Colin Anderson, partner at Maven, commented: "The PBSA sector has a history of low volatility and, despite the wider macro-economic issues which have resulted from the COVID-19 crisis, we are continuing to see strong student sentiment to continue their education with an increase in applications this year to UK universities and colleges according to UCAS data. We are confident that any uncertainties around academic start dates will only have a short-term impact while markets normalise and, once global travel restrictions lift, we will once again see the UK, and in particular Edinburgh, as one of the world's most popular hotspots for overseas students."
"Our design team is currently reviewing various Covid related augmentations such as contactless entry and filtered ventilation systems to ensure the building is a safe and secure environment for its residents."
Maven with Susan Stephen Architects have already steered the 120-bed development through planning and are committed to delivering the project by summer 2022.
Back to July 2020