Ruinous West Lothian Castle switches from TV to whisky production
July 22 2020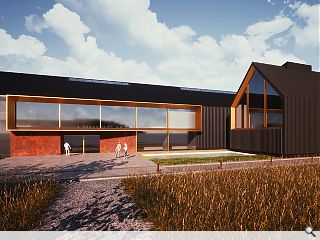 A West Lothian Castle made famous by televisions Outlander is to play a role of a different kind after being chosen to host Scotland's latest whisky distillery.
Indicative plans have been brought forward for the grounds by 56Three Architects which would see a contemporary plant led by the Midhope Castle Distillery Company built within the historic Hopeton Estate.
Building on a history of barley production the distillery would solely rely on locally produced ingredients.
A spokesperson said: "We will set out to design and build a distillery that makes great whisky while addressing sustainability through every element of its architecture, its construction and its operation.
"With an innovative approach across the board we would aim to reduce our production carbon footprint to the absolute minimum, if not to zero."
A longer-term aim of the project will be to fund a programme of restoration to the 16th-century tower house, which currently stands as an empty shell.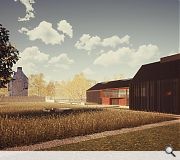 The distillery could ultimately fund a full restoration of the ruined tower house
Back to July 2020