Miller Street filler
|
Send to friend
September 16 2008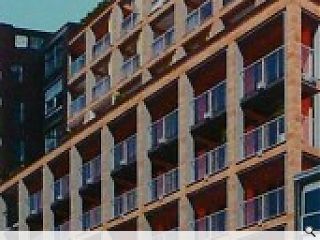 Cairns Pub at 5-7 Miller Street is set to be demolished to allow opportunity of providing new build replacement in an appropriately scaled bedfellow to its illustrious peer, no.3 Miller Street.
This eight storey Grade B Edwardian warehouse from J A Campbell aimed for the skies with vertical accentuation under American influence.
Parritt Leng on behalf of Art developments aim to acknowledge this pedigree in their adjoining new build proposal. Reaching 10 storey's in height this reaches height equivalence with its peer, its bulk tempered by a series of set backs for a "layered" profile ensuring adequate light penetration.
Materially the build acknowledges history by continuing the usage of red sandstone, flavour imparted via the introduction of dip coated glossy red panels.
Back to September 2008