RIBA hopefuls set out their stalls in a crowded field
July 2 2020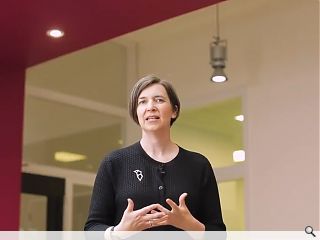 As the pool of prospective RIBA presidential candidates broadens those who have thrown their hat into the ring have released impassioned statements
In a video address, Jude Barber of Collective Architects has called for the professional body to become a federation of architects championing equality, inclusivity, sustainability and diversity, stating: "As a matter of urgency we should harness our collective skills, our abilities and our voice from every corner of the UK and beyond.
"I'll embolden those working consistently in this area and encourage agitation and activism, to ensure that informed people are around the table and have the wind at their back."
Choosing an open letter to construction industry leaders focussed on procurement reform fellow candidate Nick Moss, director of SixTwo Architects, writes: "If you are on the front line of the construction industry, this issue is affecting you right now. We have all witnessed the Scottish schools PFI failure and the growing unviability of modern contracting. We have all witnessed the reduction of quality in the most expensive place to build in Europe.
"Worst of all, we have witnessed Grenfell. There can be no greater example of modern procurement's race to the bottom having catastrophic results."
The newest challenger in the race, Valeria Passetti of Conception Architects, is no stranger to the RIBA, serving as the organisations vice president of membership. Pledging to harness this experience to strengthen the body Passetti has pledged to drive engagement through decentralisation, inclusivity and communication, stating: "I stand for members to restore the respect and reputation of our profession.
"We need a bold RIBA and RIBA needs a bold president. This is not the time for a fear of change. This is time for a president who has experience of listening and engaging with members."
Also in contention is Sumita Singha of Ecologic Architects who issued a personal appeal: "I have spent 30 years understanding how the unheard can be given a voice and how the unseen can be made visible. "To anyone who has joined the RIBA and felt it did not represent them. I want you to know the RIBA should be for everyone."
The first candidate to declare, AHMM director Simon Allford, has also pledged not to shy away from multiple crises, saying: "Our profession faces a series of challenges and opportunities arising from climate change, covid-19 and the future outcomes of the Grenfell Tower inquiry.
"Too many members feel disenchanted with the way in which our institute is perceived, and the cost of such a large organisation, at a time like this."
The successful candidate to succeed incumbent Alan Jones will be revealed on 1 September.
Back to July 2020