Urban sheltered housing scheme planned for Largs
June 11 2020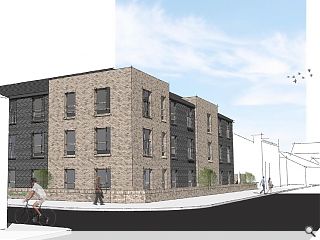 An application to erect sheltered housing in the seaside town of Largs has been filed by Mast Architects and Ashleigh on behalf of Hub South West and North Ayrshire Council.
Replace an existing sheltered housing block the 28 flats will be built to the north-east of the town centre, establishing an urban frontage to the junction of
Boyd and School Streets
.
Promoting their approach the architects wrote: "The design of the block is intended to accentuate this urban form, with extended and standard cavity brickwork alternated along each façade in contrasting brick tones creating elevations with depth and texture, and which acknowledge the three-storey height of the proposals relative to its context.
"It is hoped that the development will become a prominent feature development within Largs, with the attractive design proposals signalling a desirable residential offering, whilst regenerating the visual integrity of the immediate context."
Key features of the purpose-built block include a scooter store, staff base and a common lounge capable of holding events.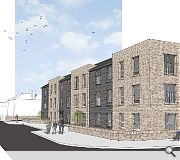 A secluded rear courtyard will provide resident amenity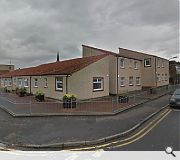 An existing sheltered housing complex will be demolished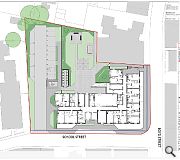 Street-facing active living spaces will strengthen community bonds
Back to June 2020