Edinburgh office to residential reconversion offers rooms with a view
June 8 2020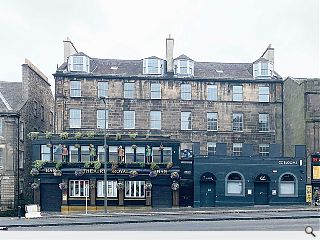 An application to form 31 serviced apartments within a B-listed tenement previously utilised as offices has been filed by Meta Architects for
25 Greenside Place
, Edinburgh.
The work will entail internal alterations allied with general fabric repairs to accommodate the change in use together with new dormers to the rear to maximise views over Calton Hill.
Much of the interior was gutted during a 2002 conversion to open-plan offices, leaving little in the way of character to reveal the buildings past. By restoring a residential focus the previous floorplan will be reinstated to the original Georgian proportions.
Externally the chief addition will be a set of rear dormers at fourth-floor attic level, intended to put the landscaped grounds of Calton Hill within 'touching distance' of occupants with large-format windows.
Planning documents associated with the application read: "The dormer positions are substantially set back from eaves and side skews. This allows the existing roof form and detail to be uninterrupted and the new additions to be read as part of the roof.
"Formed in lead to blend with slate and continue character and tradition of lead roof detailing throughout the centre of Edinburgh. Its colour and texture will blend well with the existing and adjacent roofs-capes. The lead roof, haffits and fascias will be durable and low maintenance and retain a sharp appearance over time."
New period style dormers will also be built to the front, allowing a unified appearance to be created by replacing non-original additions.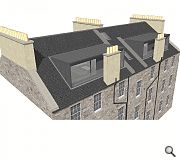 New dormers will allow a more usable attic space to be created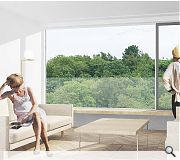 Rear dormers will enhance the relationshi with Caltn Hill
Back to June 2020