Dennistoun apartments knocked back by planners
May 11 2020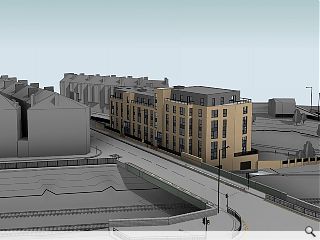 A bid to build 46 flats on a prominent Dennistoun gap-site has been dismissed by Glasgow City Council after being found to contravene the city's development plan through overdevelopment of the site and the failure to deliver a 'design=led residential layout.
Authored by Stanton Brook Estates and their agents, Create Architecture, the infill build was first proposed at the tail end of 2018 when it was heralded as a positive addition to the spatial character of the area.
Ultimately the project generated friction through the specification of a flat roof which was deemed not to be in keeping with neighbouring tenements, while a failure to commit to meeting a gold standard of energy efficiency also counted against.
Sealing the projects fate was a failure to mitigate habitat loss, the absence of a mandatory flood risk assessment and a lack of available car parking to meet minimum levels, compounded by the inadequate provision of onsite open space.
Outlining the rationale for refusal the local authority wrote: "The proposal is contrary to CDP 1 & SG 1: Placemaking of the City Development Plan in that the density and scale of the residential development combined with lack of open space will result in overdevelopment of the site and would fail to meet placemaking principles which the Council seeks to promote to deliver high-quality residential environments.
"The proposal is therefore detrimental to the residential amenity of the proposed dwellings and the wider area."
The developer may appeal the decision within three months.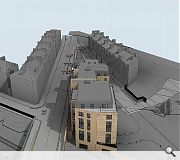 An 88sq/m communal garden and drying area at podium level failed to meet the required standards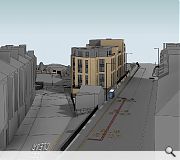 Undercroft parking for 33 vehicles was deemed to be insufficient for the number of flats
Back to May 2020