CBC collapse attributed to Covid cashflow crisis
May 1 2020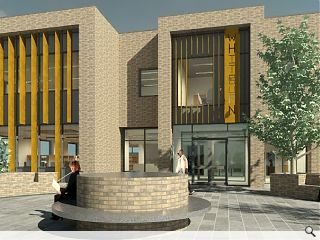 Central Building Contractors has appointed administrators KPMG after encountering a cashflow crisis exacerbated by the necessity of closing all building sites from 23 March.
All 159 employees were placed on furlough from 1 April with 148 of those now made redundant with immediate effect, with only 11 staff retained to manage the administration process.
Explorations are now underway to establish whether a sale of the stricken business can be achieved.
CBC director James McAlpine commented: "We have been very fortunate to have loyal and hard-working staff, a supportive supply chain and professional partners, many of whom have worked closely with the business for a great many years. We will work closely with the Administrators to ensure every possible assistance is provided to all our employees during this exceptionally difficult time."
Commenting on the need for everyone in the construction industry to pay bills promptly Alan Wilson, chair of the CICV Forum and managing director of SELECT, said: "There has been some evidence that some businesses have chosen to delay payments or extend credit terms, which is quite unacceptable – and wholly the wrong response to the current situation.
"Put simply, we will only come out of this with a viable construction sector if the cash keeps flowing and businesses which are the lifeblood of the economy can maintain enough liquidity to meet their commitments."
CBC was responsible for delivering several landmark projects including the refurbishment of Stow College for Glasgow School of Art, affordable homes in
Bridgeton
and the
Whitburn Partnership Centre
.
Back to May 2020