Architects respond to NHS PPE request
April 20 2020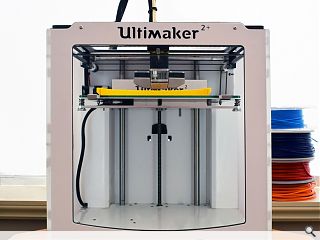 Architects have begun repurposing in-house 3d-printing capacity to produce much-needed personal protective equipment (PPE) for health workers, in response to a call for help issued by NHS Greater Glasgow & Clyde.
The health board is seeking help from universities and other organisations to put their 3d printers to good use by producing up to 1,000 protective visors for frontline intensive care staff.
Anyone with stocks of 0.5mm thick laminate/acetate are also being encouraged to donate
Among those branching out is Threesixty Architecture which has teamed up with the service to produce and supply visors. In a statement the practice wrote: "We are 3d printing the re-usable solid piece of the mask which then takes a disposable piece of acetate. We're really proud to support our tremendous NHS with our skills and resource."
Others playing their part include Collective Architecture which is working with Service Graphics to produce hundreds of visors.
Anyone able to assist is invited to contact Michael O'Neil at michael.o'neil@ggc.scot.nhs.uk, mikeyglasgow7@hotmail.co.uk or 07732 882176.
Back to April 2020