Fire-ravaged Paisley drill hall to be reborn as student housing
April 20 2020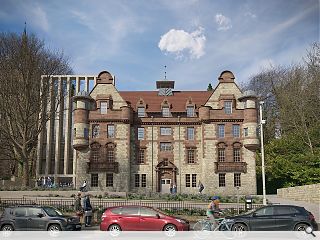 A landmark Territorial Army drill hall in Paisley is to be put through its paces under proposals to transform the accommodation into student accommodation for the University of the West of Scotland.
The B-listed building has lain vacant since 1996 during which time it has been subjected to repeated episodes of vandalism and arson, dragging down the High Street which has become a focal point for new cultural initiatives such as Paisley Museum & Art Gallery and Coats Memorial Church.
The JR Group propose to retain the historic frontage with the help of conservation specialists John Gilbert Architects while building 196 bedrooms in two new buildings designed by Carson & Partners on the site of the main hall behind.
Andrew Dallas, project director for The JR Group, said: "It is great to be in a position to present our plans for this prominent site to Renfrewshire Council. From our discussions with the public and the University, it is clear everyone is keen to see it redeveloped and brought back to life.
"We are a Paisley-based firm so it means a little bit more to be able to bring forward our proposals that will transform what has been an eyesore for the city for more than 20 years."
Should permission be forthcoming from Renfrewshire Council work is expected to get underway early next year for completion by 2023.
Dating from 1896 the Thomas Graham Abercrombie designed hall is currently languishing on the Buildings at Risk Register and is described as being in moderate danger.
Project partners include engineers Cowal Design, planning consultants Iceni, fire engineer Astute, M&E consultant Hawthorne & Boyle, cost consultants NBM, and consultants M&M Management and City Heart.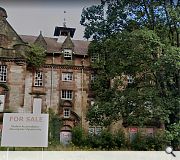 A fire in March destroyed much of the roof
Back to April 2020