New Town North on schedule with online consultation launch
April 9 2020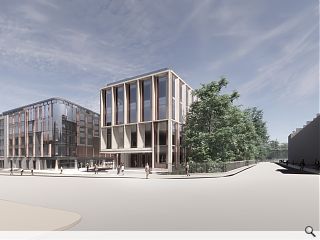 Developers behind a major regeneration project in the heart of Edinburgh's New Town have reaffirmed their commitment to the project with the launch of an online consultation necessitated by the cancellation of a previously planned public event.
New Town North development is being led by Ediston on behalf of Orion Capital Managers and will transform a 5.9-acre brownfield site previously occupied by the Royal Bank of Scotland.
Stretching from Dundas Street to King George V Park the mixed-used build will supplant the current group of buildings with a variety of homes, build-to-rent apartments, office space and a hotel alongside a mix of shops, leisure facilities and new public realm.
Ross McNulty, development director at Ediston, commented. "Now, more than ever, we are 100% committed to progressing with our planning application this year. New Town North will provide a significant boost for the local area which will have a positive impact on local businesses - who are in desperate need of some good news right now.
"We are aware that this is a complex and large brownfield site with important links to some of Edinburgh's finest streets and green spaces, and we are making sure we consult properly with local people to deliver a high-quality development."
A detailed planning application will be submitted by 10 Design to the City of Edinburgh Council later this year.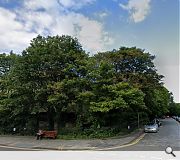 RBS first developed the site in 1978 as offices and a data centre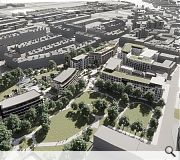 This is the third consultation event to be organised by Ediston for the important site
Back to April 2020