Time called on disused RBS offices for 'New Town North'
|
Send to friend
December 6 2019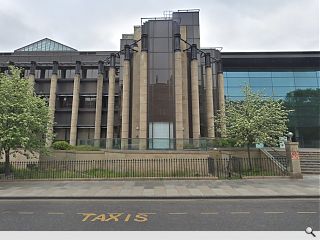 Property firm Ediston, acting on behalf of Orion Capital Managers, have brought forward new proposals for a former Royal Bank of Scotland site in the New Town following the acquisition of the 5.9-acre site in May.
New Town North will see the existing 1978 office block and data centre swept away to allow a mix of 300 homes, 100,000sq/ft of office space, a hotel and amenities to be built on land bounded by Dundas Street and King George V Car Park, all connected by an accessible landscaped open space.
Ross McNulty, development director at Ediston, said: "From our discussions with the local business community, we are aware of the impact that a large redundant site can have on the local area – and the huge potential of creating a new attractive destination and focal point for the area.
"We are aware that this is a complex and large site with important links to some of Edinburgh's finest streets and green spaces, and we are making sure we take the right amount of time to consult properly with local people to deliver a market-leading development to benefit both the local community and the wider city."
A detailed planning application is now being prepared by 10 Design, informed by ongoing consultation.
Back to December 2019