Industry adapts as coronavirus pandemic batters economy
March 17 2020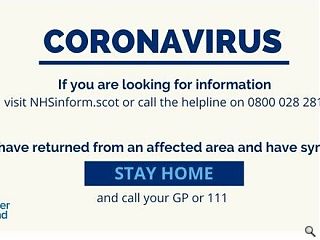 Toughened measures to arrest the spiralling coronavirus pandemic are feeding through to the construction industry as businesses respond to the outbreak by suspending all non-essential travel, introduce additional office cleaning regimes and encourage home working.
These measures come as the potential for site closures rears its head should existing measures fail to contain the outbreak, with brutal consequences for supply chains and the self-employed.
In a statement trade body Build UK warned of the potential impact, stating: "Whilst the priority last week was to keep business-critical construction projects open and operational wherever possible, that is likely to change in the weeks ahead. If the government decides to put the country into 'lockdown' and restrict the movement of British citizens, decisions will be taken out of the hands of individual companies and sites may have to close."
Meanwhile, the RIBA has stepped up measures to counter the outbreak by migrating all CPD events online 'for the time being' and postponing all judging for the RIBA Awards. In a statement, the body wrote: "The RIBA takes the health and safety of our staff, members and guests extremely seriously.
"We are carefully monitoring expert advice regarding the coronavirus outbreak and are regularly assessing any implications for our activities. We are working hard to ensure that any risk and disruption is minimised."
Disruption is already affecting businesses large and small, prompting BDP chief executive John McManus moving to reassure staff and clients, stating: "The potential social and business impact of the Coronavirus is, of course, unprecedented and we will continue to review and update our plans in light of evolving circumstances and government guidance.
"BDP employs over 1,350 staff in 16 locations around the world. 1000 of those are located in the UK / Ireland in 10 different locations. We have long experience in deploying this resource in a flexible manner across our IT network in order to accommodate the peaks and troughs of large-scale project demands."
Adopting similar measures Bennetts Associates wrote: "Our management team is monitoring government advice closely and now meets by VC immediately after the Government's daily announcements to review policy/processes/mitigation accordingly.

"We would like to take this opportunity to assure you that we will continue to support you and your business as far as we are able and will take whatever action is necessary or possible to maintain continuity of service to our clients and contacts over this difficult period."

Further reassurance comes from Steven Brady, managing director at Hadden Group, who said: "Our office and sites remain open and are supplied with stocks of hand sanitiser, soap and tissues.

"We have the ICT infrastructure in place to enable our people to work remotely should this become necessary. We intend to ensure that any disruption will be minimised."
Architecture schools have also begun to respond with the Glasgow School of Art electing to cease all lectures, tutorials and crits with immediate effect - with studios, workshops and the library also closing their doors.
Back to March 2020