Rutherglen church expansion blends old and new
March 17 2020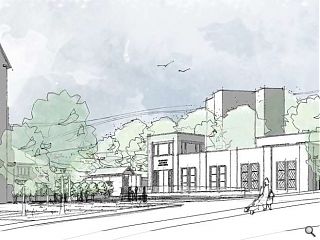 A Rutherglen Church is to receive a new parish hall with the submission of plans by Convery Prenty Architects for St Anthony and St Mark's on Fernhill Road.
Proposals call for the removal of an existing timber hall on the site to allow the formation of a new community space comprising function rooms and a café, as well as provision for a walled memory garden.
Adopting a traditional form the proposals utilise the natural slope of the site to burrow into the landscape, minimising intrusion on the main 1960s church and neighbouring homes.
Explaining their design approach, the architects wrote: "The eaves lines are linear, broken at the corners or a step in the elevation. The proportions reflect that of the adjacent church with the introduction of the stepped horizontal brick lines, the lower step correlating with the strong horizontal eaves line of the presbytery and church.

"The massing and rhythm of the proposed development, and its composition on the site, is comparable to the established ecclesiastical buildings, with a modern interpretation of the expressed brick piers, linear vertical windows expressed with stonework surrounds and a step in the building massing creating a prominent entrance to the building."

To enhance continuity between old and new access and entry points have been oriented to provide a direct visual link.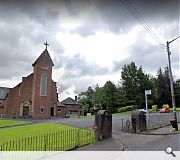 Existing trees and copses will be retained where possible
Back to March 2020