18 make it through to the 2020 RIAS Awards finale
March 11 2020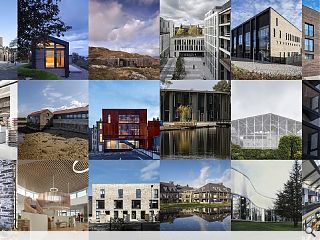 The Royal Incorporation of Architects in Scotland has unveiled an 18 strong shortlist battling for contention in the organisations 2020 award programme.
Drawn from a longlist of 80 entries the projects will now be subject to a judging process in advance of the RIAS Awards dinner at the Assembly Rooms, Edinburgh, on 28 May.
Jury chair Jenny Jones, founder of Studio Jenny Jones, commented: "Given that these projects would have been commissioned at the very least, several years ago, there are some very strong carbon-conscious submissions which demonstrate an attention to the challenges we all face.
"The greater shift will become evident in the next years if we continue to challenge and create innovative responses as to how we can 'build' with environmental consciousness."
The awards panel also includes Tony Chapman, former head of Awards at RIBA and freelance architecture critic (representing the Royal Institute of British Architects), Brian McGinlay, founding director and architect at McGinlay Bell and Ann Allen, chair of Architecture & Design Scotland.
Shortlisted work is presented below:
Back to March 2020