Giffnock care home to meet the needs of a growing elderly population
March 6 2020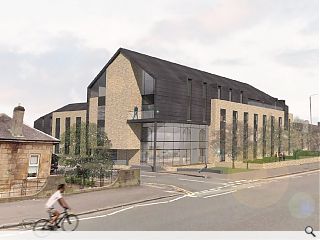 A Giffnock car showroom's days look to be numbered with the submission of plans to build a 72-bed care home by Unum Partnership on behalf of Northcare.
Geared toward residents aged 80 years and over with higher dependency needs for long-term care while maintaining dignity and independence.
The T-shaped solution sees twin be3droom wings establish frontages to both Kilmarnock and Ledi Road with a setback car park and landscaped buffer following the extent of adjacent gardens. The inclusive design also features level-access, a low-level reception desk and lift access to all floors.
Explaining their approach Unum wrote: "Gables are carefully articulated to provide depth and visual interest. Hipped roofs and set-backs reduce the scale of the building in response to the immediate context.

"The gable on the prominent corner has been expressed and articulated to create a visual landmark with presence, to highlight the main entrance to the building. Considered setbacks provide depth and protect the entrance from the elements."
A private residents garden is included in the plans to maintain a domestic ambience with a materials palette of grey-buff brick under a dark grey fibre cement slate roof.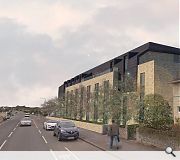 The care home picks up where adjacent terraced housing ends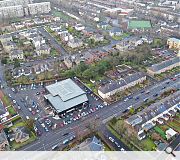 The project will urbanise the existing corner plot
Back to March 2020