Ollier Smurthwaite tackle Inverness back lane build
March 3 2020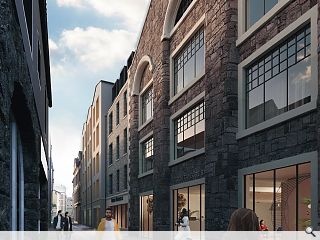 Manchester-based Ollier Smurthwaite Architects are to tackle their first Highlands project after submitting plans for a mixed-use residential development on Union Street, Inverness.
The proposals call for conversion of the B-listed main building and associated warehouse, with later additions to be demolished to allow a new build addition and improvements to the Riverside Conservation Area.
Proposals advocate the retention of a continuous Italianate façade on Union Street, including the addition of dormer windows and roof lights, with finer-grained new build element proposed for Baron Taylor's Street to the rear.
The rear elevation will evoke the historic urban grain of the area by meeting the lane with five distinct linear bays comprising three gables bookended by flat roof elements. A void between new and retained elements will be left as a first-floor landscaped courtyard.
Documenting their design strategy the architects wrote: "The elevations are divided aesthetically into a "base, middle, and top" reflecting the character of the local context - typically a shop front at ground floor, 2-3 storeys, then the attic. This is expressed by a change in materiality.
"Another typical characteristic of the 'back lanes' in Inverness city centre, is the division of elevations into vertical elements each with a different character. This has been expressed through materials as well as projecting/recessing the face of the building, whilst maintaining a unifying theme across the elevation."

Contemporary commercial units will line both frontages with a materials palette incorporating vertically hung slate, perforated aluminium and timber with sandstone, zinc and render.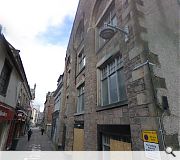 Gap sites and empty premises discourage through travel at present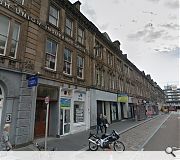 Shopfronts along Union Street will be enhanced
Back to March 2020