New homes to begin repopulating Port Dundas
February 24 2020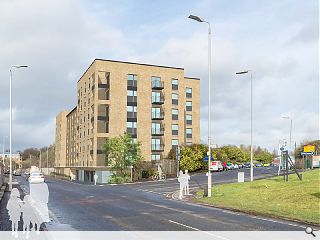 Industrial land at Port Dundas, Glasgow, has been earmarked for a block of 68 flats for private rent as part of the emerging Dundashill area.
Situated on Craighall Road the project would necessitate the demolition of an attractive red-brick Victorian building to begin the process of bringing residents back to an area of inner-city depopulation by building on the established Speirs Wharf development.
Rationalising their proposed intervention Wellwood Leslie Architects wrote: "Our goal for this proposal is to stimulate and support the return of life and community to a former industrial area by supporting the growing population.

"The older brick building is showing evidence of settlement where cracking and sagging is present. To keep the existing building elements of the front facade would require to be demolished, the structure stabilised and the existing foundations reinforced."

In its place would stand a modern blonde brick build with a dark grey zinc-clad ground floor potentially housing a ground floor café.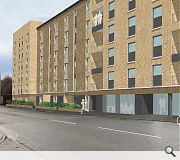 A community cafe and residents lounge would being new life to the area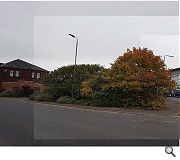 This Victorian survivor is considered to be unsalvageable
Back to February 2020