Finnieston trio to complete new residential quarter
February 19 2020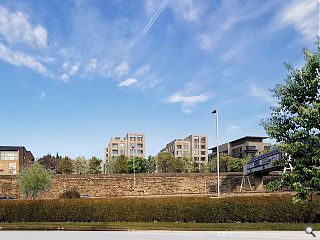 A rising tide of residential development in Glasgow's Finnieston district looks set to sweep away a gym on Minerva Way with plans to build three residential blocks on the site.
195 homes would complement the under construction G3 Square by connecting it to the existing Admiral's Gate estate with a tenement-scale 'courtyard' addition divided by glazed staircase cores, complete with a terraced upper level and loggia elements.
This would be joined by two further 'island' buildings arranged around a private amenity space to the south, stepping up to seven storeys to make the most of views across the SECC campus.
In their design statement, Carson & Partners wrote: "The proposal looks to connect the existing development of Admirals Gate with the emerg­ing Drum residential development, connecting and completing this new residential quar­ter with a clear street pattern and sense of enclosure."
Finished in pale brick with reconstituted stone door and window surrounds the facades will be enlivened with recessed balconies and a setback roof terrace.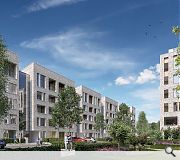 All flats will have access to a recessed balcony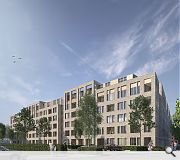 Ground floor flats will enjoy private garden access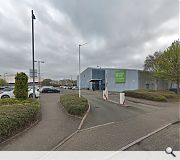 The plans spell the end for this health club and its sprawling car park
Back to February 2020