Kilmarnock hails housing conversion as a town centre exemplar
February 10 2020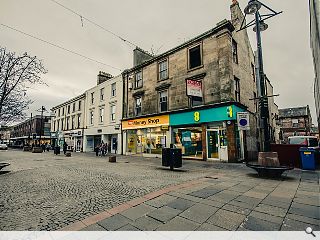 A small-scale residential project in Kilmarnock has been cited as the future of town centre regeneration following the adaptation of former council offices to form five flats.
Once occupied by East Ayrshire Council the King Street property had lain derelict for 12 years before conversion of the upper floors to housing by the Sweeney Group.
The popular properties have proven attractive to tenants seeking high-amenity accommodation, sparking a redoubling of efforts to repurpose other forgotten spaces.
Commenting on the initiative council chief Fiona Lees said: "Projects like this one by Sweeney Group highlight the need for co-operation between the public and private sectors to achieve our goals for restoring Kilmarnock as East Ayrshire's key commercial and industrial centre.
"While the council is naturally taking the lead on this, it requires input from all quarters. We welcome contributions for all of those interested in the redevelopment opportunities that will inject fresh economic life into the area."
The intervention follows the launch of a new town centre blueprint in Paisley to stop the rot in smaller urban centres.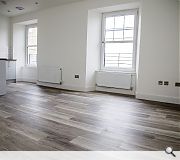 The modernised flats have proven attractive to tenants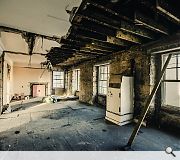 The small-scale but high-profile scheme has removed an eyesore and increased housing provision
Back to February 2020