GSA go with the Flow
|
Send to friend
September 5 2008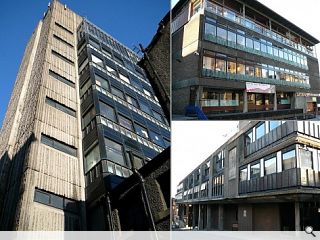 The Glasgow School of Art have published the latest issue of their in-house magazine, Flow.
This details the institutions economic contributions and achievements over the past six months. Foremost amongst these comes news that GSA graduate, Cathy Wilkes, has been shortlisted for the Turner Prize and an interview with Philip Ross, designer of Safehinge. An alternative door hinge that pivots from the top and bottom of the door frame, leaving no gap for wayward fingers to become crushed.
In addition the Scottish Funding Council have pledged up to £50 million to the School to develop Phase 1 of a new campus, opposite the lauded Mackintosh Building. The site is presently occupied by three buildings – The Foulis, the Assembly Building and Newberry tower. These will be replaced by a modern learning and research environment.
Back to September 2008