Scottish success at WAF awards
|
Send to friend
September 4 2008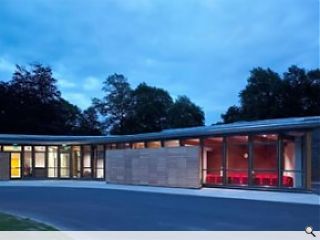 Two Glasgow schools, Hazelwood School from gm+ad architects and John Wheatley College by Ahrends Burton and Koralek Architects, have been shortlisted in the learning category of the World Architecture Festival.
This success compliments the New Shetland Museum and Archive from BDP and Culloden Battlefield Visitor Centre from Gareth Hoskins Architects, both competing in the culture category.
It is hoped these practices will enjoy further success to emerge as eventual category winners. Alan Dunlop of gm+ad is confident, saying: "
I think

Hazelwood looks as good as anything on the shortlist."
Espousing the traditional smoke filled room, results will not be preordained. Instead each shortlisted architect will present a live exposition of their work in a series of competitive talks to an audience of peers and jury members. Success or otherwise in this delivery will determine the eventual category winners.
The event is to be staged in Barcelona from 22 – 24 October.
Back to September 2008