University of Aberdeen prime £50m King's College campus intervention
December 11 2019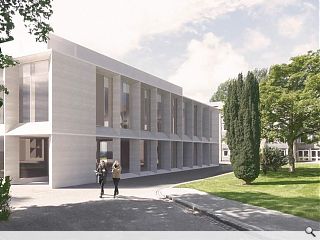 The University of Aberdeen is to press ahead with a £50m masterplan for its historic King's College campus, after approving plans to press ahead with a flurry of planning applications by spring 2020.
No formal appointments have been made at this time.
Phase one plans centre on a new business school within a refurbished Johnston Halls, which will benefit from a large foyer providing additional social space for exhibitions and public engagement by summer 2022.
Measures to capitalise on heritage assets are also in the works, as are moves to provide additional teaching and learning spaces via a 'landmark' pavilion to accommodate a projected increase in the student population.
This will focus on a new atrium connecting surrounding buildings by summer 2023 in conjunction with improvements to the interiors and historic facades of landmarks such as the Old Senate Wing, Book Stack and Cromwell Tower.
University of Aberdeen principal and vice-chancellor professor George Boyne said: "As we plan for the future it is crucial that we remain equipped to meet the needs of modern students with contemporary, flexible and technology-ready facilities that regenerate underused space in our historic campus, while maintaining the unique heritage for which it is renowned."
The university is already progressing a new Science Teaching Building on campus.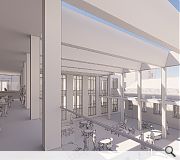 A new atrium will conjoin existing campus properties
Back to December 2019