Aberdeen concentrates on Queen Street in city centre densification drive
December 9 2019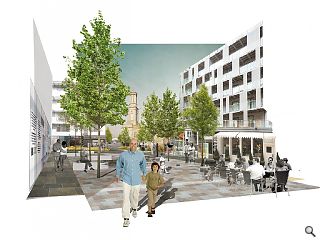 Aberdeen City Council has pledged to deliver over 300 city centre homes on underutilised land at Queen Street as part of a £150m programme of civic and public realm improvements.
Adhering to the vision laid out in BDP's city centre masterplan the project is scheduled for delivery between 2020 and 2026 and would include relocating an existing mortuary to Foresterhill and the transfer of Police Scotland staff to Marischal College.
Police Scotland's Queen Street home is said to be at the end of its useful life, although plans to redevelop the site as a new Aberdeen Justice Centre have been dropped.
Conceived to enhance heritage assets the project is still under design development but will include a new civic hub born out of the reform of public sector services in the city while simultaneously boosting the urban population.
The plans come as the city seeks to bolster walking and cycling within the city centre over the next two decades through measures such as exempting cyclists from one-way and access restrictions.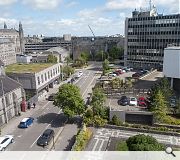 Relocation of Police Scotland staff and a mortuary will allow hundreds of new homes to be built
Back to December 2019