8,000 seat indoor arena earmarked for Straiton
|
Send to friend
December 2 2019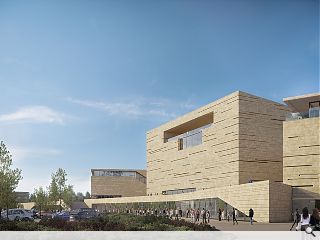 Edinburgh is set to welcome an 8,000-seat indoor arena at Straiton under plans being brought forward by Lothian Leisure Development (LLD) with the NEC Group for a 30-acre site at Straiton.
Part of a broader mixed-use leisure and entertainment park on the city fringe near the Edinburgh Bypass the arena would be joined by associated retail and leisure facilities as well as a cinema and twin hotels.
Dave Fowler, business development director at LLD commented: "We see this as a revolution in entertainment provision for one of the world's most cultural capitals - and one which will benefit all sections of the community."
Outline designs for the arena have been drawn up by Nick Brown Architects with HarrisonStevens and BuroHappold. These will be subject to a series of public consultations before an application for detailed planning permission is made.
Should this be forthcoming NEC would assume responsibility for managing the venue, which could be up and running by the start of 2024 - subject to funding.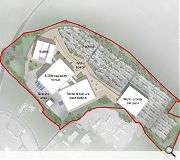 A 30-acre site off the Edinburgh Bypass at Straiton has been identified for the venture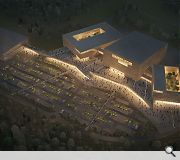 Assorted ancillary commercial developments would help pay for the arena's construction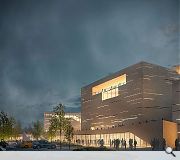 Facades have been modelled on 'geological forms'
Back to December 2019