Paisley pushes performance arts with new look cultural hub
October 24 2019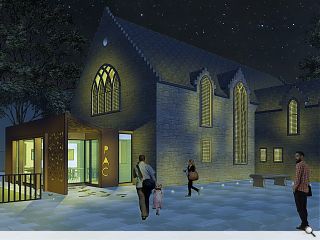 Renfrewshire Council has lifted the lid on the latest element of its cultural masterplan for Paisley with the release of the first images of a £2.8m arts centre.
The Paisley Arts Centre has been earmarked for a significant new extension and public space to augment its offer as an entertainment venue while retaining its intimate atmosphere.
Planned upgrades to the 250-year-old former church include a redesigned public space achieved by the removal of railings to eliminate barriers with the street with a new entrance accommodating an improved café/bar and expanded facilities.
This work is being led by the council directly and will also include a remodelled auditorium to provide 150 retractable seats with additional legroom, improved sightlines and infrastructure.
Cllr Lisa-Marie Hughes, chair of Renfrewshire Leisure, commented: "The council is investing in Paisley's venues as part of a wider push to use the area's unique heritage and thriving cultural and events offer to bring people into the town and create new life and footfall.
"The revamped arts centre will be more than a building – it will be a place where the town's next generation of talent can learn, be inspired and have their first time on a stage."
The current centre will close its doors next summer to allow work to proceed unhindered ahead of a planned reopening in summer 2021, complementing a £42m revamp of Paisley Museum.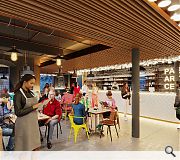 A key goal of the project is for PAC to more fully engage with Pailsey as a whole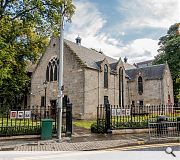 The current building will close its doors for a year from next summer for the revamp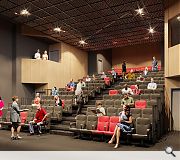 The £2.8m budget will stretch to a more commodious auditorium
Back to October 2019