UK landmarks reimagined at the hands of alternative architects
|
Send to friend
September 18 2019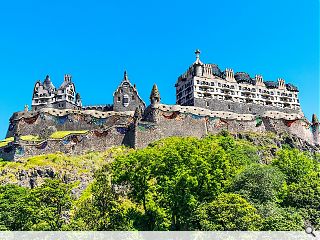 Some of the UK's most famous landmarks have been reimagined in the style of alternative architects as part of an eye-catching campaign by train operator Trans-Pennine Express.
Taking a second look at famous landmarks from Glasgow to Liverpool the promotion asks how attractions ranging from The Duke of Wellington Statue to the Albert Docks would appear if built by the likes of Andy Warhol or Salvador Dali.
Among those given the Photoshop treatment are Edinburgh Castle which has been given a distinctive Antoni Gaudi makeover to replace austere reality with a flamboyant blaze of colour and free-flowing forms.
In a statement, the rail operator wrote: "Borrowing from his most famous (and yet to be finished) architectural vision, La Sagrada Familia, you can see the gothic influence but presented in a form beyond recognition, in just the way Gaudi always intended."
Over to the west meanwhile, Glasgow's Duke of Wellington Statue has been lent a surrealist twist by the replacement of an errant traffic cone with a colourful conical adornment riding a spritely elephant.
All concept art was produced by This is Render.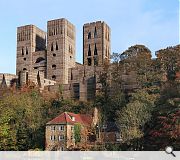 Durham Cathedral as it could have looked at the hands of Louis Kahn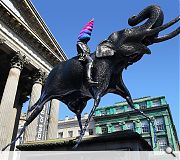 Glasgow's Duke of Wellington Statue as you've never seen it before
Back to September 2019