Fresh Candleriggs Quarter masterplan in the works
September 5 2019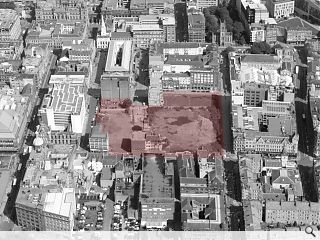 Stallan-Brand Architects have begun initial design development at Glasgow's Candleriggs Quarter following their appointment by Drum Property Group and Stamford Property to oversee the key city-centre site.
The new owners are going back to first principles for the sprawling site which has seen a succession of plans come and go over decades of dereliction.
This change in approach will seek to create a more permeable environment with a network of streets and spaces connecting Candleriggs, Trongate, Hutcheson Street and Wilson Street.
Outlining their vision for the gap-site the team wrote: "The established principles inherent in the consented scheme imparted a building form on the site which some have likened to a 'castle in the Merchant City. This is predominantly attributed to its somewhat impermeable edges and monolithic perimeter."
"(We will) break the castle-like diagram down into accessible parcels in pursuit of a more porous and connected intervention."
Pre-application consultations are already underway to inform the mixed-use masterplan which will incorporate a hotel, homes and office space peppered by ground-floor retail and leisure.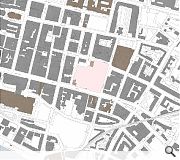 Spanning two city blocks the site holds the key to expanding the Merchant City
Back to September 2019