RIAS to set out a 5-year roadmap to members
September 4 2019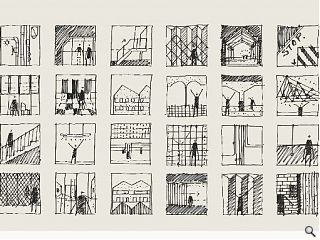 The Royal Incorporation of Architects in Scotland has published a five-year plan outlining its priorities and agenda for the coming years as it moves on from recent turmoil.
Dubbed 'RIAS Inspiring' the roadmap to 2024 was presented by president Robin Webster at a meeting of members this evening following a refresh of the body.
In a statement, the organisation wrote: "The president and trustees updated the membership with news about the launch of the new 5-year strategy 'RIAS Inspiring' and our role as central to solutions in tackling the climate crisis.

"RIAS trustees were able to confirm that they have also given their support to further discussions with partners and stakeholders about the delivery of public development with concerns about procurement to achieve quality and resilience in Scotland's built environment.

"This work will also ensure that our architects and members are at the forefront of discussions about sustainable futures for people in their Scottish urban and rural environments."
The new strategy document will be launched during the RIAS 'Climate of Opinion' convention on 4 October.
Back to September 2019