Dundee waterfront regeneration ripples out along Dock Street
|
Send to friend
July 12 2019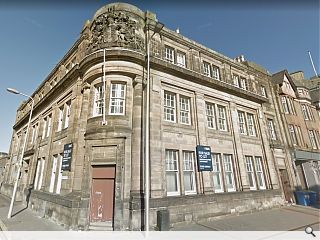 Dundee's waterfront renaissance has sparked renewed interest in the area as a place to live, as evidenced by a new application to refurbish and extend a former Job Centre Plus on Dock Street to form 38 flats.
The joint venture between Cater Group and McGill Homes will see the B-listed building overhauled at the hands of Neil Rothnie Architecture together with the construction of a new build extension down Gellatly Street – replacing an unlisted single storey later addition.
This new build element will be detailed in solid sandstone panels and lifted off the ground to accommodate undercroft parking and sits below a simple dark zinc 'box' rooftop extension designed to unify old and new elements.
In a design statement filed with their planning application, the architects wrote: "The aim has been to develop a contemporary yet respectful development that seeks to both integrate within the context and complete the streetscape by developing the void in the Gellatly Street streetscape.
"This is further tied together by a contemporary uppermost floor which binds the two constituent parts of this development [new and old] together."
Modest private amenity space will be included to the rear where most flats will be entered via 'open access balconies'.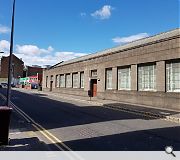 An unlisted side extension will be replaced by new build flats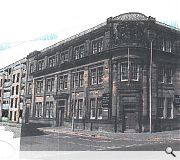 Old and new elements will be united by a top floor extension
Back to July 2019