Major stone & steelwork repairs safeguard Edinburgh's St Andrew's House
|
Send to friend
July 12 2019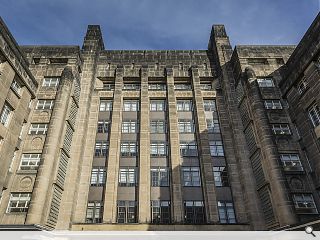 Restoration of St Andrew's House in Edinburgh is now in full swing with work to carry out stabilisation, steelwork repairs and historically accurate repointing of stone cladding.
Repairs to the grade A listed Regent Road landmark have been necessitated by corrosion of the steel frame, sparking the need for urgent action to preserve what was the largest metal framed building in Europe when it opened in 1939.
Mike McGuire, director at M-Pact Group, said: "As part of the process of preventing further corrosion of the steel frame, the team is encasing wires in the pointing which can send an electrical pulse to where the mortar meets the framework.

"This is known as Impressed Current Cathodic Protection [ICCP] and it is similar in theory to the system used on ocean-going ships to prevent seawater corrosion of their hulls. However, I have never seen it used on a building of this size before."

A source quarry in Northumberland was specially reopened to supply replacement stone for larger repairs which have been cut and shaped to match.

St Andrew's House was built on the site of the old Calton Jail and is now home to the Scottish Government.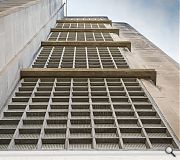 Pictures provided by CRL Restoration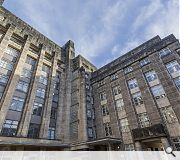 Stone masons, structural engineers and scientists worked to create an historically accurate mortar and sand mix for repointing
Back to July 2019